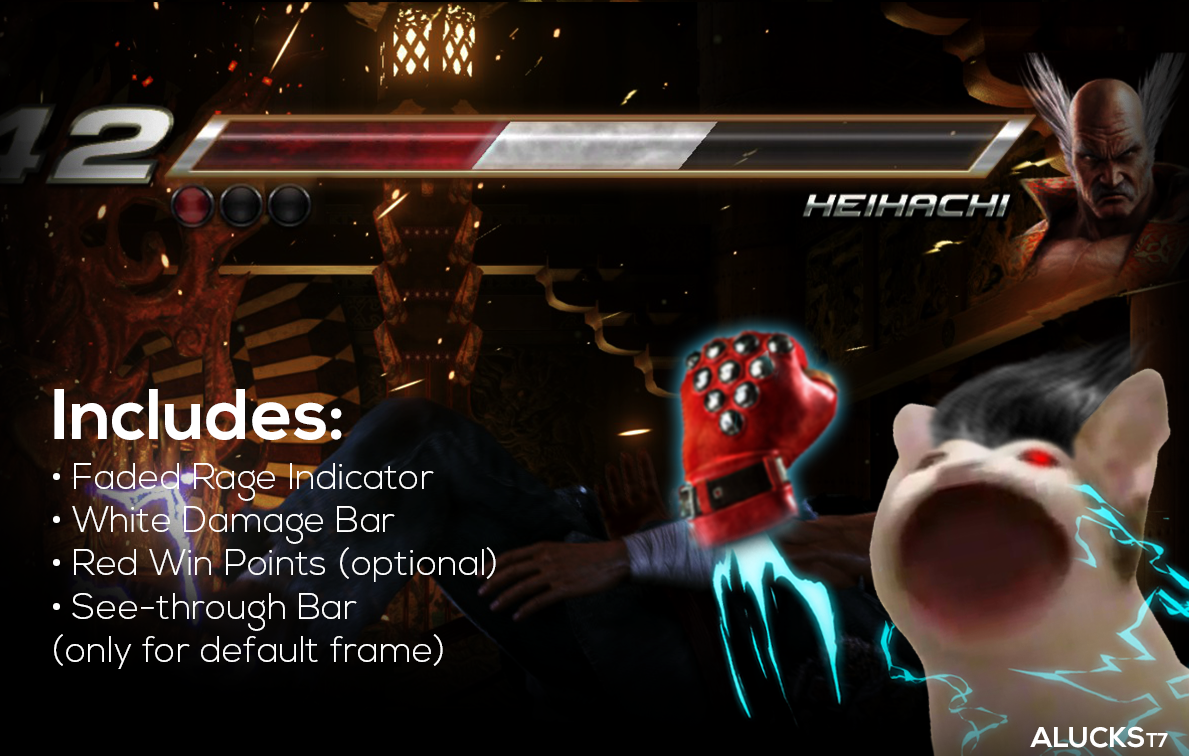 Blood Stain Red Lifebar
This is my first Tekken mod!
It features:
Red Lifebar (ofc)
White Damage Bar
Faded Rage Indicator
optional Red Win Points
Transparent Bar (default only)
There are two variations of this mod, one with and one without custom Win Counter, pick as you wish. Make sure to take out any other Lifebar mods out of your "~mods" folder before usage.
Should be online friendly, but no guarantee.