Hair is colorable, hair tie is not. Alisa only.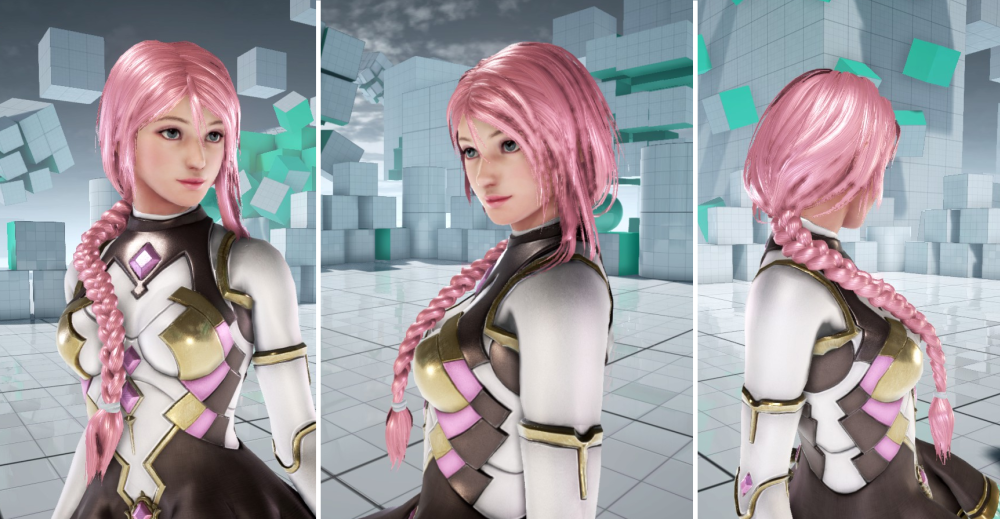 Both custom slot and replacement versions are available:
CUSTOM SLOT: Download
TKDataPatcher and follow first time run instructions. A custom slot guide (installing & removing mods) is included in the download. Only BASE pak is needed.
REPLACEMENT: Place the BASE pak and one of the EXTRA paks in your ~mods folder. Rep1 replaces center-parted bangs (shortish), Rep2 replaces bob cut (DLC)
Please don't repost, "remix", or swap my mods to other characters. Using my 3D models to make your own mods is not allowed.