Ayane from Dead or Alive and Ninja Gaiden.
Asuka & Kunimitsu only. Requires
TKDataPatcher.
This is an updated version of my
Ayane Classic Mod. So, there is no reason to use that one now.
What's new:
Face mesh fix (smaller head and with eyes movement);
Classic Outfit fix;
Added 8 new outfits (see picture below).
To do:
Add Ponytail hairstyle;
Add more 2 outfits.
Outfits: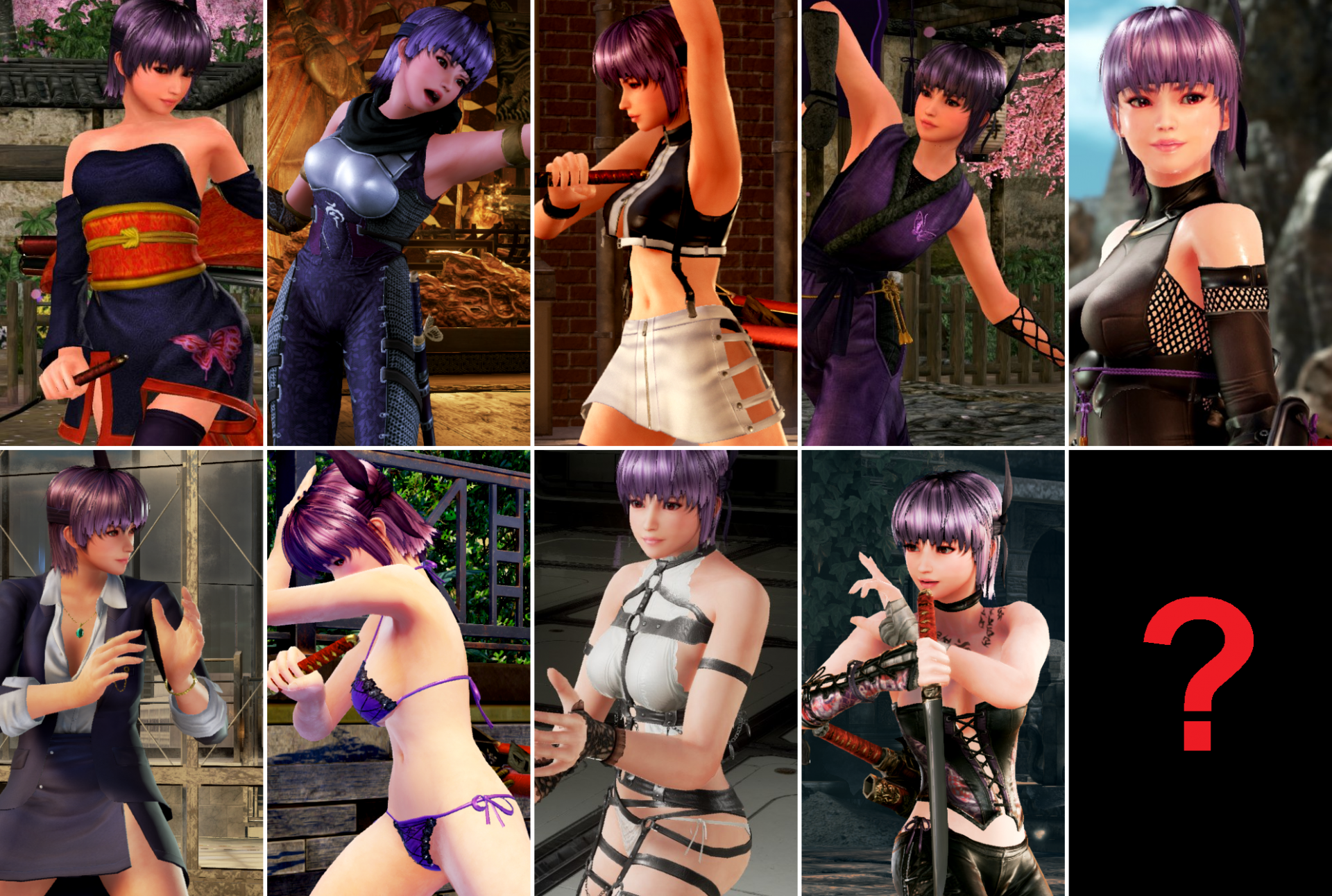 - Classic DOA1 Outfit - Ninja Gaiden 1 Outfit - DOA1 Alt. Outfit - DOA2U Outfit - DOA5LR 2015 Ninja Outfit - DOAXVV Secret Report Outfit - DOA5 Bikini - DOAXVV Venus Cage Outfit - Fatal Frame 5 Outfit
If you make a video using this mod, let me know.
Ayane (C) Koei Tecmo/Team Ninja